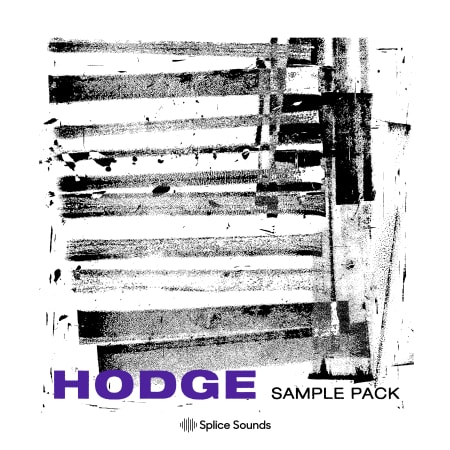 Splice Hodge Sample Pack WAV
Bristol, England's Jake Martin produces heavily percussive club music under the name Hodge. While his tracks veer between house, techno, and post-dubstep styles, they're generally united by a common thread of strong rhythms and massive bass. Martin's initial releases as Hodge were immersive deep house tracks similar to his work as part of Outboxx, his duo with Matthew Lambert.
Starting with 2012's Dusted EP on Deadplate Records, his sound became darker and more creative. Peverelist (owner of the Punch Drunk label) became a significant influence on Hodge's sound, and the two collaborated for the first time on the 2013 single "Bells." More singles appeared on techno and post-dubstep labels such as Livity Sound, Tempa, Hemlock, and Berceuse Heroique, as Hodge quickly became one of underground bass music's biggest names.
Hodge collaborated with Randomer on the 2016 single "Second Freeze," and worked with Peder Mannerfelt on 2017's All My Love EP. His sound continued to build, with releases such as Tru alongside Laurel Halo and Beneath Two Moons leading into his most ambitious project to date, his debut full-length album Shadows in Blue. ~ Paul Simpson, Rovi
Pack includes:
· 54 Drum Loops
· 65 Drum One Shots (12 Claps, 11 Hi Hats, 15 Kicks, 20 Percussion, 7 Snares)
· 16 FX
· 6 Bass Loops
· 9 Bass One Shots
· 8 Melodic Loops
· 13 Melodic One Shots
· 8 Melodic Riffs
· 17 Virus Loops
· 5 Vocals
Links
Demo Preview: