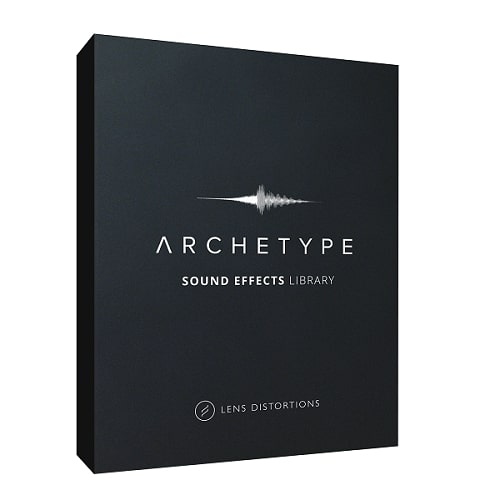 Lens Distortions Archetype Sound Effects Library
2.35 GB
Create Cinematic Gravitas
You have a vision. Not just for how your project will look, but for how it will feel. Strong visuals grab your viewer's attention, but proper sound design is essential for a visceral experience.
Archetype SFX offers iconic sound effects for your weighty, powerful projects.
Highly Versatile
We strove to keep a certain rawness to the sounds. They are not so over-produced, which helps them work well in a huge variety of projects.
The clips are great individually, but are made for mixing and matching. You can create interesting new sounds when you combine them with other sounds from the library.
6 Distinct Categories
We curated the pack down to only the best and most useful sound effects. With over 120 original effects across 6 useful categories, you'll be able to quickly find the perfect sounds.
5 Useful Variations
Each sound comes in five variations: Normal, Analog, Distortion, Silk, and Space.
Distortion drastically increases the impact of a sound. Silk is smoother and more subtle. Tube provides warm tones by physically recording through an analog preamp. Space feels super ambient and airy.
Professional Grade
Inspiring sound design is now attainable for filmmakers at every level of the game.
The sounds are professionally mastered and compatible with all major editing platforms, including Premiere, Final Cut X, Pro Tools, Resolve, and more.
Archetype SFX Features
120+ Original Sound Effects
600+ Variations
6 Distinct Categories: 01 Risers, 02 Hits, 03 Whooshes, 04 Glitches, 05 Undertones, 06 Atmospheres
Mastered for professional use
MP3 – 48000hz (750MB)
Royalty Free
Links