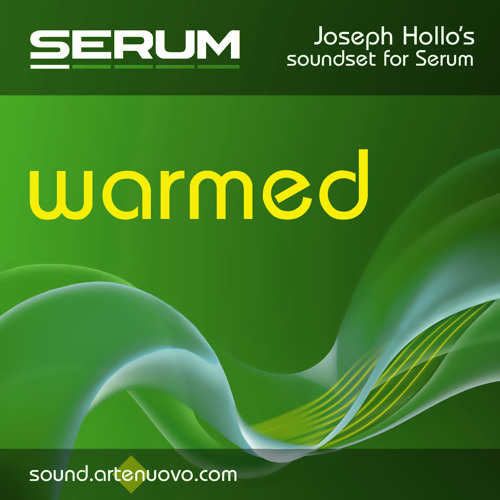 Arte Nuovo Warmed For Serum
Meticulously crafted selection of alive, lyrical, dramatic, pads, bells, voxes, widescreen atmospheres. Furthermore you'll get inspiring keys, leads, seqs/rhythmic presets!
Warmed provide lots of emotional inspiration for film and ambient composers, keyboardists.
100 1 unique patches! 6 MIDI-, and 6 Cubase project file of the demos.
"Joseph – this sounds incredible. Your soundset sold me on the synth"
"Fabulous sounds in Warmed, meticulously crafted for playability. Anyone still saying that Serum is intrinsically "cold", forever hold your tongue!"
"There are some really beautiful sounds in this set – I think it is probably my favourite Serum soundbank so far."
You'll find a new, versatile, responsive, highly playable instrument inside most of the presets.
For example in demo1 "PD Angelic Performance" you can start with a nice voicy soft pad, play at high velocity to let a slow warm strings sneak in, then turn up Makro2 and some lovely synth Horns begin to play in the mix. With further opening (Modwheel) a full blown bright Strings/Orchestra evolves.
Modwheel, Pitch Bend, Velocity and Aftertouch are set. In some cases Pitch Bend acting as Filter Cutoff Up/Down.
More modulations are coming with the 4 Makros.
You can set these to use with midi learn your preferable midi controllers (right click on the makro).
You can use those controllers for expressive live playing, and also for fine tuning in your DAW after recording.
Please Note: Serum 1.01 required
Links
Demo Preview: