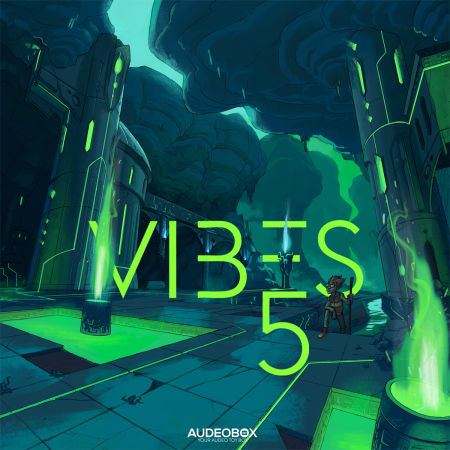 AudeoBox Vibes Vol.5 Sample Pack
Vibes 5 is truly a capstone project for AudeoBox as a company. Initially intended as a previous release, but held for further expansion and refinement, the resulting body of work touches on everything we've learned in our tenure. As the 5th collection in the series, we've brought in some of the power-players from past volumes and we've added our first Highstrung companion collection, created with the express purpose to compliment this Future R&B mood board.
This unique pairing of work by Jon Casey, Matt Huber, Q Rock and the core AudeoBøx team overseen specifically by Fyre creates a unanimity and quality level untouched by previous entries in the Vibes series.
So dive into our new standard for Future R&B inspired by the likes of amazing records by H.E.R., dvsn, Jhene Aiko, The Weeknd, Summer Walker, Majid Jordan, THEY. and Kehlani.
The brainchild of two Los Angeles based producers, AudeoBox is a music technology company that doesn't chase trends, it makes them. Using the same heavy hitting sounds found on Billboard chart-topping pop and urban records, AudeoBox is your music production Swiss Army Knife, regardless of genre.
Links
Demo Preview: