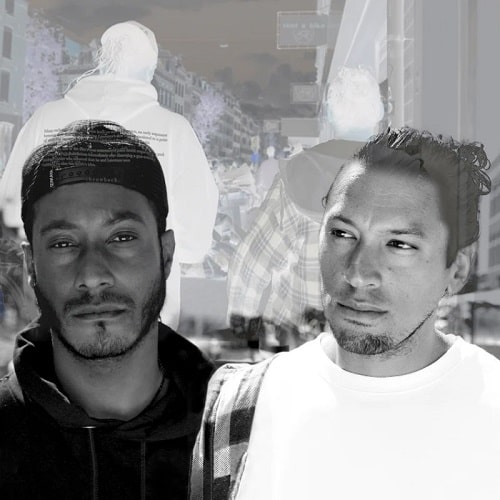 Exposed Sound V.1 by Sunnery James and Ryan Marciano
World renowned duo Sunnery James & Ryan Marciano release their first ever producer pack. The duo is well known for their trademark tribal style, with releases on Musical Freedom and Spinnin Records, before joining the Armada family with their own imprint SONO Music.
In addition to their reputable status as producers, Sunnery James & Ryan Marciano belong to the world's top tier of DJ's. With performances at iconic festivals such as Tomorrowland and Ultra, the pair have proven to be one of the most in-demand outfits in the electronic music industry.
EXPOSED SOUND V.1 is set to become the new standard in tribal house sample packs alongside the most popular music producer tools used by musicians of all skill levels.
Included in EXPOSED SOUND V.1:
Sample Pack: Access to a careers worth of sampling, recording, resampling, and tweaking. Each carefully selected sound in every SJRM track has been meticulously revised and added to over the years to get things sounding fatter, louder, and dirtier than the last track. This is the essential collection of tribal house sounds from Sunnery james & Ryan Marciano that has been curated over decades. As an extension of the Sunnery James & Ryan Marciano EXPOSED experience they will be bringing up the next wave of creative talent to push forward the tribal sound.
You will find grooves & loops, bass loops & shots, FX, vox, instruments & synth loops & shots, horns, snares & claps, subs, fills, bonus one shots, and of course, the all-important signature kicks.
Logic Pro X Project File: As if the sample pack was not enough, this world exclusive add-on is delivered straight from the studio of Sunnery James & Ryan Marciano. A fully editable project file is an unprecedented addition to any sample pack. Producers can dive into the Logic Pro X project file for the track that was created using samples from the pack, and pull elements to use in their own songs, spreading the reach of the tribal house community worldwide.is the only source of offerings of this caliber, so it was only natural to be the chosen partner of Sunnery James & Ryan Marciano's producer pack.
Speaking on the sample pack with a cheeky grin, Sunnery James refers to it as "Big, sexy, and dirty… house music with balls."
Host DAW for project file: Logic Pro X
Vocal not included.