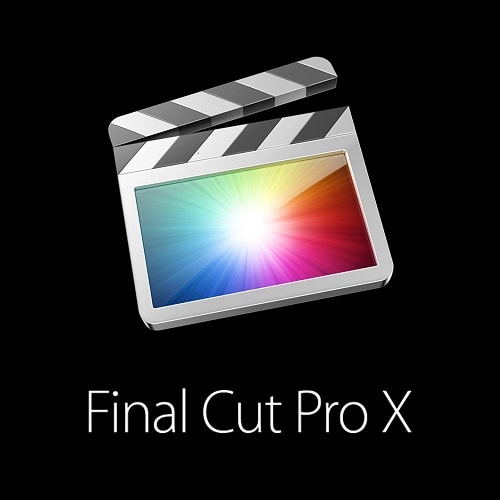 Final Cut Pro X v10.4.7 MacOSX
Size 2.99 Gb
At the heart of Final Cut Pro X is a flexible timeline Magnetic Timeline, a new approach to video editing without the tracks with the ability to add and organize videos as convenient to the author, while the other clips immediately disappear from the screen. The author can use the Clip Connections for pasting clips from other key elements such as titles and sound effects, while maintaining perfect synchronization of all elements regardless of their movement.
Revolutionary Video Editing
• Assemble clips in the Magnetic Timeline without clip collisions or sync problems
• Use Clip Connections to attach B-roll, sound effects, and music to the timeline
• Reduce clutter by grouping clips into a Compound Clip.
• Perfect your pacing right in the timeline with the Inline Precision Editor
• Cycle through different shots, graphics, or effects at one place in the timeline with Auditions
• Edit multi-camera projects with automatic sync and support for up to 64 camera angles
Powerful Media Organization
• Organize your work within libraries for efficient media management and collaboration
• Work natively with a broad range of formats including RED, AVCHD, H.264 from DSLRs, and more
• Content Auto-Analysis captures camera metadata and analyzes shots in the background
• Create and apply custom keywords on the fly as you select ranges in clips
• Smart Collections let you dynamically organize content and find any shot in a few clicks
Incredible Performance
• Final Cut Pro uses all the GPUs in your Mac for superior real-time playback performance and fast background rendering
• 64-bit architecture uses all the RAM in your system for larger projects and richer effects
• Background processing lets you keep working without interruption
• External monitoring lets you route video and audio through HDMI or third-party Thunderbolt and PCIe devices
Compelling, Customizable Effects
• Beautifully animated, easily customizable 2D and 3D titles
• Preview effects to see how they look with your footage before applying them
• Change the look of titles, transitions, and effects using intuitive controls
• Control effects with precision using a keyframe editor that appears directly in the timeline
• Use third-party FxPlug plug-ins with custom interfaces and dual-GPU support
Integrated Audio Editing
• Expand and edit multichannel audio files directly in the timeline
• Let Final Cut Pro repair significant audio problems such as hum, excessive noise, and more
• Sync DSLR video with separate audio in a single step, with instant audio waveform matching
Intuitive Color Grading
• Improve the look of any clip with the single-click Balance Color feature
• Apply the Match Color feature to match the looks of two clips shot under different conditions
• Manipulate color, saturation, and exposure with the Color Board
• Fine tune color for a specific color range or area of the screen using keying and masks
One-Step, Optimized Output
• Deliver projects for playback on Apple devices and websites such as Vimeo, YouTube, and Facebook
• Use themed menus to quickly author and burn a DVD or Blu-ray disc
• Export customized audio stems and multiple versions of a finished video using Roles metadata
• Import and export XML to support third-party workflows

What's New in Final Cut Pro X v10.4.7?
New Metal-based processing engine improves playback and accelerates graphics tasks, including rendering, compositing, real-time effects, exporting, and more.
Enhances graphics performance with support for multiple GPUs, including Radeon Pro Vega II and Radeon Pro Vega II Duo on Mac Pro.
Optimizes CPU performance with support for up to 28 CPU cores on Mac Pro.
Accelerates ProRes and ProRes RAW playback when using the Afterburner card on Mac Pro.
View, edit, grade, and deliver stunning High Dynamic Range (HDR) video on Apple Pro Display XDR. (Apple Pro Display XDR coming this fall.)
Simultaneously use up to three Pro Display XDR units connected to Mac Pro — two for the Final Cut Pro interface and one for dedicated monitoring.
Grade HDR video with enhanced color mask and range isolation tools.
View HDR video tone-mapped to compatible Standard Dynamic Range displays when using Final Cut Pro on macOS Catalina.
Select which internal or external GPU is used to accelerate graphics processing.
Final Cut Pro 10.4.7 also includes the following:
Waveform monitor lets you view luminance levels in High Dynamic Range (HDR) PQ media as you edit.
HSL (hue, saturation, and luma) controls in the Color inspector let you select a range of color with greater precision.
HDR clips with LUTs applied now appear correctly when you use the Send to Compressor command.
Improves stability when applying noise reduction to a Rec. 2020 REDCODE RAW clip.
Lets you define keyboard shortcuts for the Add Color Mask, Add Shape Mask, and Toggle View Mask commands.
Improves reliability and performance when using the Flow transition.
Fixes an issue in which relinked media would sometimes result in empty thumbnails.
Timecode window remains visible when other applications are active.
Playhead now snaps to keyframes placed on audio components.
Skimming an audio component now plays back audio as expected.
Surround panning keyframes now work as expected when reopening a library.
Adds support for Canon XF-HEVC.
Adds HEIF support in Image Sequence exports.
Adds support for fragmented MP4 format in HTTP live streaming.

Links