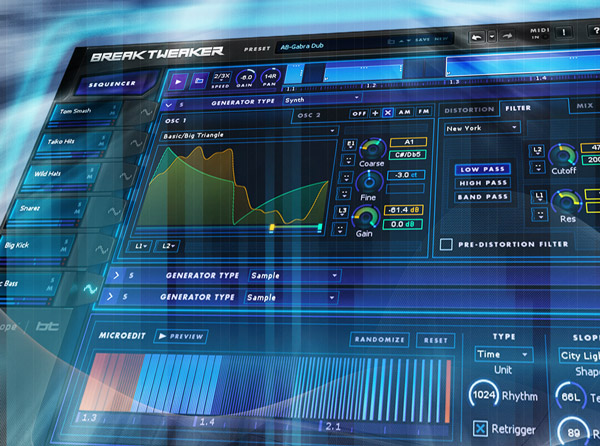 Groove3 BreakTWeaker Explained
Size 359 Mb 
Learn to make beats that were never heard before with iZotope's revolutionary BreakTweaker software! Drum and studio guru Eli Krantzberg takes you on an all-encompassing journey through this ever-evolving drum sculpting and beat sequencing instrument! A more comprehensive video series does not exist…
Eli starts with an introduction welcoming you and setting the stage for things to come. Playback and Sequencing are first on the list, and Eli presents the user interface in detail, so you know exactly what you're looking at and how to use it. Playing patterns and working with Presets is next, followed by videos on the Sequencer, Track Controls and Isorhythms.
Eli then submerges into the Generator Engine, explaining in great detail the Sample Generator, Waveform Editor, Synth Generator, Synthesis Types, Modulation, Envelopes, LFO's Filters, Distortion and much, much more.
The MicroEdit Section is then revealed, and Eli explains all of the different mode types used to chop up and slice individual sequencer steps. He also covers Slope, Gate and Step Effects giving you complete control and creative license over your beats and grooves. He even demonstrates how to create pitched synth lines and harmonize them for truly mind blowing results.
Wrapping up the series, Eli gives you videos on DAW Control, using Automation to alter and record BreakTweaker's parameters, and Multi-Output Setup, so you can route individual BreakTWeaker tracks to separate tracks /channels in your DAW for further processing.
If you're into tweaking breaks and beats, this is one serious piece of software… Why not know it inside and out? Get the most comprehensive video tutorials available and watch "BreakTWeaker Explained" today.
Zippyshare
[adinserter block="1″]