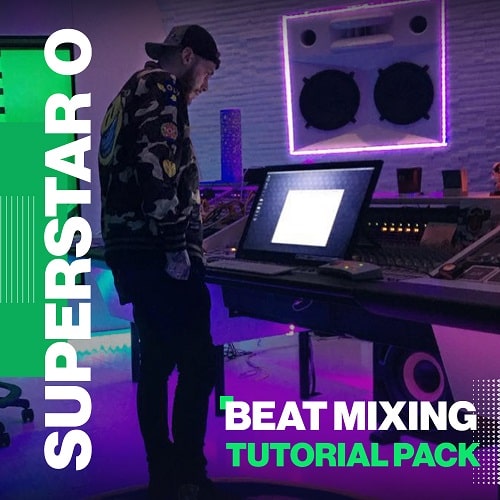 IndustryKits Beat Mixing Tutorial Pack [SuperStar O]
Beat Mixing Tutorial Pack [Beat Mixing Tips & Tutorials]
Do You Want To Take Your Beat Mixing To The Next Level? Are You Tired Of Tutorial Videos That Leave So Much Out & Hide All The BEST Beat Mixing SECRETS For Themselves? Well We've Got Your Back Baby!!! ; )
This Pack Is A Tutorial Pack Which Contains Multiple Videos (6 In TOTAL) Which Are Over 2-3+ HOURS Of All Kinds Of Beat Mixing Tips / Tricks & Top Tier Kept Secrets Which Will Help You Take Your Productions To The Next Level.
These Videos Cover All Kinds Of Beat Mixing Skills Such As…
Kick & 808 Mixing
Side Chaining
Making Sounds Hit / Punch Harder
Panning
EQ
Verb
Many Other FX & Plugins
Sequencing
Break Downs & Transitions
Polishing Sounds
Layering
Layering FX
Sound Changing Effects
& Much Much More!
These Are Not Just Your Average Little YouTube Video Quick Tutorials, This Is In Depth Raw Uncut Mixing Tutorial Footage From SuperStar O Himself.
In These BEAT MIXING VIDEOS You See Breakdowns Of Some Of SuperStar O's Newest Beats & How He Mixed Them + In Other Videos You See Him Mix Full On Beat Mix Orders From START To FINISH & Exactly How He Works The Magic.