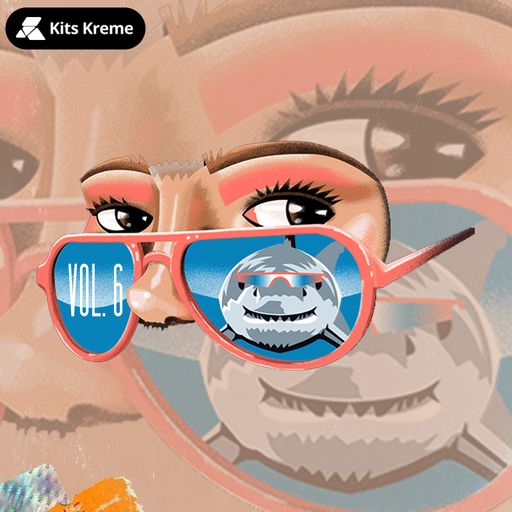 Kits Kreme LandShark Melodies Vol 6 WAV
Size 96 Mb
LandShark Melodies Vol 6
LandShark Volume 6 features 33 extraordinary melodic loops. Inside this pack you'll discover lush guitar loops, organic and roomy vocal chops, tasteful fine-tuned synths, rich keys, and much more. LandShark Vol. 6 includes the perfect melodic ingredients to help you jump start your next production.
Kit Details:
24-Bit/44.1kHz Quality
Tempo Labeled
33 Full Melodic Loops
High Quality 24bit WAV Files
All of our Sample & Loop kits come in 24bit WAV format to ensure and preserve the highest quality of each sample.
List of included files:
01. Active Melodic 122BPM.wav
02. Broken Melodic 120BPM.wav
03. Calling Melodic 120BPM.wav
04. Cash Melodic 138BPM.wav
05. Clock Melodic 108BPM.wav
06. Dinner Melodic 150BPM.wav
07. Dreams Melodic 128BPM.wav
08. Duty Melodic 110BPM.wav
09. Emo Melodic 142BPM.wav
10. Empty Melodic 130BPM.wav
11. Escape Melodic 138BPM.wav
12. Eternal Melodic 144BPM.wav
13. Evil Melodic 114BPM.wav
14. Falling Melodic 124BPM.wav
15. Flat Melodic 146BPM.wav
16. Floating Melodic 134BPM.wav
17. Floss Melodic 130BPM.wav
18. Forgettable Melodic 114BPM.wav
19. Free Melodic 123BPM.wav
20. Home Melodic 132BPM.wav
21. Jumper Melodic 122BPM.wav
22. Kong Melodic 118BPM.wav
23. Later Melodic 150BPM.wav
24. Martian Melodic 132BPM.wav
25. Meeting Melodic 116BPM.wav
26. Party Melodic 116BPM.wav
27. Pour Melodic 126BPM.wav
28. Pursuit Melodic 124BPM.wav
29. Ride Melodic 126BPM.wav
30. Rocky Melodic 112BPM.wav
31. Stories Melodic 126BPM.wav
32. Token Melodic 136BPM.wav
33. Twins Melodic 150BPM.wav
Links
Demo Preview: