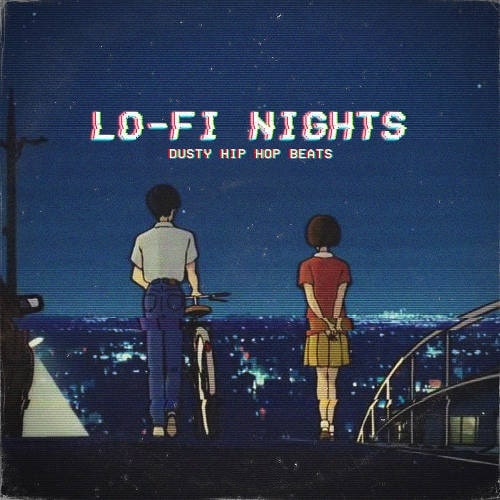 Lo-Fi Nights: Dusty Hip Hop Sample Pack WAV MIDI
Lo-Fi Nights: Dusty Hip Hop Beats is filled with wavy after-hours vibes bringing you the tools and materials you need to make the perfect dusty Hip Hop beats.
The foundation of 'Lo-Fi Nights' is its extensive collection of music loops. These range from bouncing and bubbly bass synths, jazzy piano progressions, vintage style guitars, House synth stabs, twinkling xylophones, and much more. These music loops come accompanied with a matching MIDI file to allow for ultimate customisability and flexibility. The music loops folder is also packed to the brim with song starter loops that are a surefire way to maximise your productivity and learn about Lo-Fi compositions.
Inside the song starter folder you can find a variety of aged loops, chopped loops, and original loops; this allows you to quickly grab that desired vintage sound, or choose a clean loop to process and degrade yourself. All the sounds in the pack have been meticulously crafted and mixed, and are ready to be tossed right into your next Hip Hop creation.
The backbone of any well produced beat is a solid selection of drums and well structured rhythms. 'Lo-Fi Nights' offers a carefully crafted selection of beats that are pre-mixed and itching to be tossed into your next project. The drums consist of an eclectic mix, ranging from classic Hip Hop bops to more experimental Foley grooves. These loops come stemmed out into separate parts including percussion and tops, as well as kick and snares to allow you to fully customise your creations.
Ready to add some extra inspiration to your next beat crafting session, the SFX and vocal folders are a must. With sounds like airy female vocal chops, lush noise risers, and beat scratches, these folders will drive your creativity to a new peak.
'Lo-Fi Nights' will make a great addition to any beat-smith's toolkit. The majority of sounds will work across many other genres as well, including styles like Lo-Fi House, Funk, and more.
Lo-Fi Nights: Dusty Hip Hop Beats pack details:
• 52 Drum Hits
• 36 Drum Loops
• 12 Bass Loops (With MIDI)
• 20 Chord Loops (With MIDI)
• 16 Melodic Loops (With MIDI)
• 36 Songstarter Loops
• 17 Music single Hits
• 10 Vocals
• 9 SFX
• 100% Royalty-Free
Links
Demo Preview: