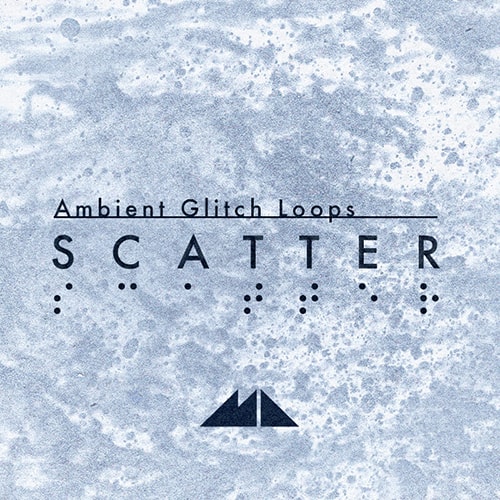 ModeAudio Scatter Ambient Glitch Loops
Size 357 Mb 
A blinding fireball streaks across the sky, breaking up into clusters that rain down all around you. Flickering embers crackle and pop as the sound dissipates into the darkness, leaving brightly coloured shards glinting beneath your feet – welcome to the stunning, prismatic sound of our latest sound pack release, Scatter – Ambient Glitch Loops!
We've sliced, diced and mangled all manner of weird and wonderful sound materials to bring you this sumptuous, 590MB music production feast – from turbulent, shimmering synth chords and roiling, kinetic arp melodies to grinding, floor-shaking bass loops, skittering, glitched-out drums and beyond, the 150 music loops contained in this collection artfully tread the line between beautifully warm and resonant, and vibrantly chaotic and granular.
Taking infinitesimal detail to the extreme, we've carefully layered, deftly programmed and cautiously sculpted every frequency present in this royalty-free sound library, to deliver a rich palette of refined Ambient textures and glimmering Downtempo rhythms that will sit joyously within productions ranging from House and Techno to film soundtracks and more.
Accompanying the loops are 127 key and tempo-labelled MIDI loops, allowing you to mix up the rhythms, melodies and harmonies contained with your own synths and sounds. 139 synth tail samples are also included so that you can bring your selected loops to a satisfyingly natural finish within your DAW.
And the cherry on the top of all of this detailed sonic delicacy? 64 drum samples, crafted from a blend of drum machine programming, layered synth textures and forward-thinking processing – in other words, everything you need to get started on your next production, straight after download.
Turn your DAW into a glasshouse replete with glittering sonic grain, complex pattern and soaring harmony – download Scatter – Ambient Glitch Loops and lay the foundations now!
Pack Contents

31 Drums Loops (Main Drums & Hi Hats)
32 Percussion Loops
15 Bass Loops
30 Arp Synth Loops
15 Synth Chord Loops
15 Pad Synth Loops
14 Noise Loops
16 Kick Drum Samples
16 Snare Drum Samples
20 Hi Hat Samples (Open & Closed)
12 Percussion Samples
139 Synth Tail Samples
127 MIDI Loops (Key & Tempo-Labelled)
480 Files in Total
590MB (unzipped)
Demo Preview:[adinserter block="1″]
[soundcloud url="https://api.soundcloud.com/tracks/311710318″ params="color=ff5500&auto_play=false&hide_related=false&show_comments=true&show_user=true&show_reposts=false" width="100%" height="166″ iframe="true" /]