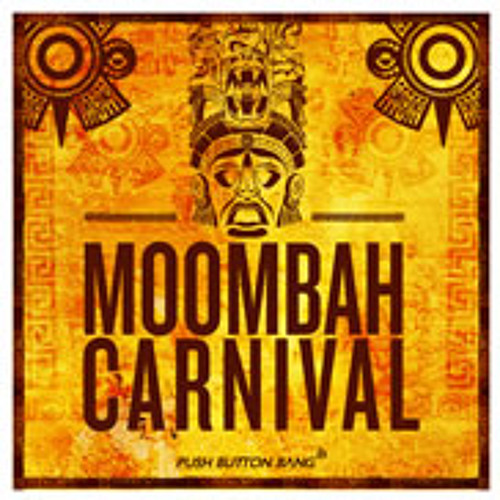 PBB Moombah Carnival WAV
Size 552 Mb
Welcome to the Moombah Carnival, the essential treasure chest of Moombahton inspired electronia to conjure up that Carnival atmosphere and create that sure-fire party hit.
Add something genuinely inspiring to your tracks with South-American influenced dance beats, vibrant sonic colours, dirty electro bass, seasoned with plenty of dirty dutch inspired portamento synth wiggles, wobbles and slides.
The sound palette takes a ride through reggaeton, tribal and latin influenced rythms and modern digital synth madness, fusing a solid range of source that will fit into your tracks with minimal hassle and maximum effect.
The collection also includes hand crafted, deep and snappy drums, mutated air horns and vuvuzelas, dutch synth and electro house style stabs and fades, dramatic cresendo synth fx, glittering guitar strums and earthy acoustic instrument touches, combined with ethnic shouts, festival fx and carnival atmospheres.
It's a sample party extravaganza you will want to revisit over and over again.
Suitable for all levels of producer with an interest in electro dub inspired moombahton, reggaeton, tribal electronica, and slower forms of house.
Beginners will enjoy the simplicity of the interchangeable loop elements for forming well rounded, pulsating arrangements quickly and building complex and breakdown crescendos effortlessly.
The seasoned producer will find a wealth of inspiration in single hits devised with the professional in mind. With all the ground work done you can create truly individual minimal groove elements to keep your track surprising and constantly changing.
Push button Bang invites you to grab some chicken, soak up the sun and put a party vibe into your crowd… with the spirit of the Moombah Carnival.
24 Bit quality
731MB
Contains:
217 Loops
350 Sounds & FX
LOOP CONTENT:
29 FOUNDATION RHYTHMS
57 MIXED TOP AND PERCUSSION RHYTHMS
29 COMPLETE RHYTHMS
20 FX AND GLITCH LOOPS
31 SYNTH LOOPS
22 BASS LOOPS
07 COMBO LOOPS
12 VOX LOOPS
10 INSTRUMENT LOOPS
WAV SOUNDS:
100 DRUM SOUNDS
20 ACOUSTIC ELEMENTS
30 BASS TOUCHES
30 BUILD FX
40 FESTIVAL FX
20 ACOUSTIC TOUCHES
20 IMPACT ELEMENTS
30 SYNTH TOUCHES
50 WOBBLE MODS
20 VOX FX
Links
Demo Preview: