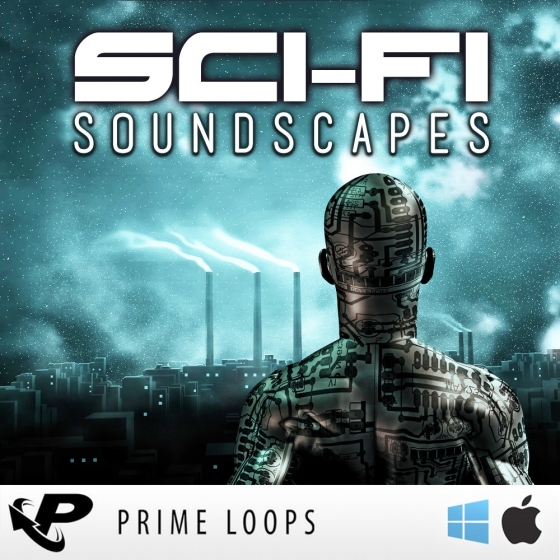 Prime Loops Sci-Fi Soundscapes
Size 449 Mb 
Ready to shape the soundscape with a future classic? We've hacked into the mainframe and extracted some secret frequencies in our super advanced sample pack Sci-Fi Soundscapes, transmitting a mind-bending selection of 10 dramatic soundtrack inspired construction kits directly into your DAW!
This next generation sound pack is a sophisticated fusion of analogue and digital elements; an ultra-contemporary collection of contrasting, multi-layered atmospheres heavily inspired by gaming soundtracks such as Splintercell by Amon Tobin as well as film scores such as Tron Legacy by Daft Punk, but the clinically crafted contents within Sci-Fi Soundscapes can add intense new elements to EDM, Trap, DnB and more!
Guide your listeners through a complex labyrinth of sounds. This cinematic sound library will transform your DAW into an immense new control unit, allowing you to master the matrix, spinning a digital web of darkness as your mix traverses gloomy dystopias, dazzlingly sterile distant futures and unexplored galaxies where the sound clarity is an astounding 24-bit HD quality.
At 294MB, Sci-Fi Soundscapes contains ten tracks broken down into individual samples that you can drag and drop into your software. Leap into the unknown with the edgy tension, sprawling synths and meteor shower beats of 'Airlock'; immerse your mix in the neon-drenched synths and neo-noir styling's of 'Extraction Point'; float towards epic and emotive sensations with 'Destination Earth'.
Dissect any of these alien frequencies and rearrange the kits as you wish! These cinematic compositions are totally versatile with tempos spanning from 80 to 140bpm and can even shapeshift to suit any genre – dial in your own tempo and the samples will adjust automatically. Dock the 100% royalty free Sci-Fi Soundscapes with your DAW and future-proof your productions!
Download contains:
28 x E at 70BPM
20x C at 80 BPM
23x B at 90BPM
17x E at 90BPM
12x G at 90BPM
23x C at 100BPM
15x G at 100BPM
15x C at 11BPM
43x A at 140BPM
20x G at 152BPM
Zippyshare
Demo Preview:
[soundcloud url="https://api.soundcloud.com/tracks/190073491″ params="color=ff5500&auto_play=false&hide_related=false&show_comments=true&show_user=true&show_reposts=false" width="100%" height="166″ iframe="true" /]