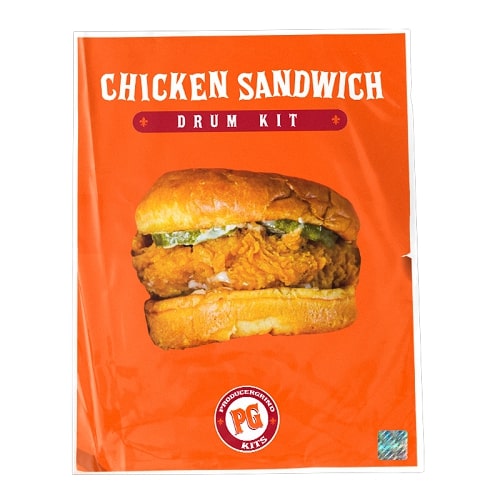 Producer Grind Chicken Sandwich Drum Kit WAV
GET IT WHILE IT'S HOT! The Chicken Sandwich Drum Kit is the new way to eat with these beats. Each Chicken Sandwich Combo Kit comes with everything you need to satisfy your clientele. A perfect flavor blend of hard hitting 808's, super saucy percs and no meal is complete without crispy claps and snares! Season up your beats with the freshest kit in the game.
Chicken Sandwich Combo Meal:
16 – 808's (Entrée)
9 – Clap (Sides)
7 – Crashes (Silverware)
16 – HiHats (Drinks)
7 – Kick (Tenders)
14 – Open Hats (Utensils)
23 – Percs (Seasoning)
14 – Snares (Seafood)
*** This kit complies with all dietary restrictions. Compatible with all DAW software.
Links