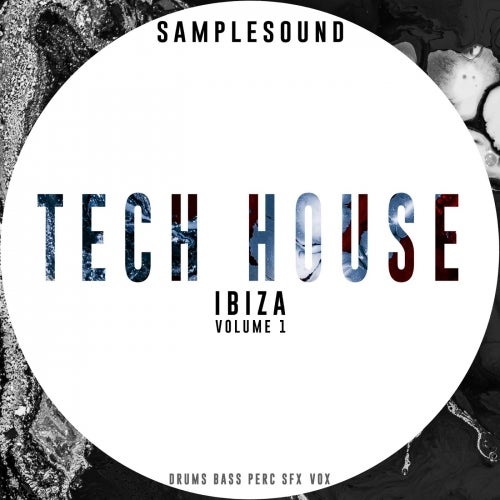 Samplesound Tech House Ibiza Volume 1 WAV AIFF
Size 227 Mb
Samplesound is proud to announce the "Tech House Ibiza Volume 1", a sample pack inspired by the worldwide famous White Island.. Ibiza.
This pack opens the 2017 season for all dis and producers during the International Music Summit and it reflects the Tech House and Techno vibes reverberating across the island.
A sample pack with all samples in WAV and AIFF (Apple Loops) format. The Apple Loops are a great news.
This pack is a booming, boundary breaking collection of modern Tech House and Techno genres.
Inspired by Hot Creations, Emerald City Music, Relief, Mother Recordings, DIRTYBIRD, Material, Stil Vor Talent, 8Bit, Wow! Recordings, Snatch! Records, Exploited, Repopulate Mars, Diynamic.
Featuring 530,70 MB of Tech House Bass, Drums, Percussion, One Shot Kick, One Shot Clap, One Shot HH, Top Loops and EFX, you can create your Tech House and Techno style.
Inside the folders you'll found 242 samples in WAV format and 59 samples in AIFF format (Apple Loops) you can use all in Apple Logic, Ableton Live, Pro Tools, Cubase and others.
Samplesound, give shape to your #UNDERGROUND ideas!
Tech House Ibiza Volume 1 Download contains:
• Bass Lops: #12
• Drum Loops: #19
• EFX: #12
• Full Loops: #10
• Lead Extra: #13
• One Shot Clap Snare: #50
• One Shot HH: #50
• One Shot Kick Solo: #30
• Perc Loops: #13
• Top Loops: #15
• Vox: #18
• Bit-rate: 24
• Sample-rate: 44.100 KHZ
• Genre: Tech House, Techno
• Size: 530,70 MB (unzipped) – 388,00 MB (zipped)
• Folders: Bass Loops, Drum Loops, EFX, Full Loops, One Shot, Perc Loops, Top Loops, One Demo Song
• Instrument types: Bass, Drum, EFX, One Shot Clap, One Shot HH, One Shot Kick Solo, Demo Song
Tech House Ibiza Volume 1 Specifications:
• 12 X 24-BIT WAV Bass Loops (12 Bass Loops at 125 BPM)
• 19 X 24-BIT WAV Drum Loops (19 Drum Loops at 125 BPM)
• 12 X 24-BIT WAV EFX (12 EFX at 125 BPM)
• 10 X 24-BIT WAV Full Loops (10 Full Loops at 125 BPM)
• 13 X 24-BIT WAV Lead Extra (13 Lead Extra at 125 BPM)
• 50 X 24-BIT WAV One Shot Clap/Snare (50 One Shot Clap)
• 50 X 24-BIT WAV One Shot HH (50 One Shot HH)
• 30 X 24-BIT WAV One Shot Kick Solo (30 One Shot Kick Solo)
• 13 X 24-BIT WAV Perc Loops (13 Perc Loops at 125 BPM)
• 15 X 24-BIT WAV Top Loops (15 Top Loops at 125 BPM)
• 18 X 24-BIT WAV Vox (18 Vox at 125 BPM)
• 12 X 24-BIT AIFF Bass Loops (12 Bass Loops at 125 BPM)
• 19 X 24-BIT AIFF Drum Loops (19 Drum Loops at 125 BPM)
• 13 X 24-BIT AIFF Perc Loops (13 Perc Loops at 125 BPM)
• 15 X 24-BIT AIFF Top Loops (15 Top Loops at 125 BPM)
Links
Demo Preview: