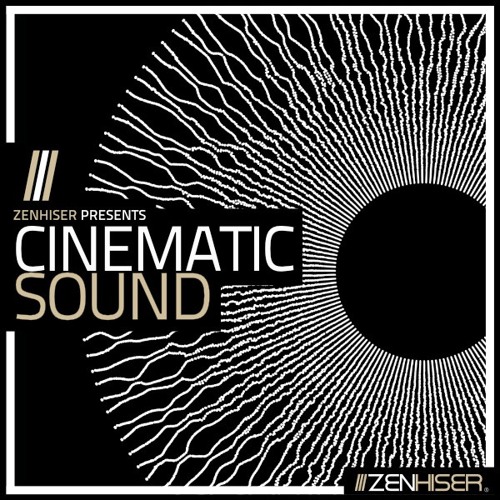 Zenhiser Cinematic Sound WAV MIDI
A Comprehensive Pack Of Sophisticated Tools For Film Scores & Musical Masterpieces
Sit back and relax as 'Cinematic Sound' consumes your thoughts, senses and reactions. This cinematic collection by Zenhiser explores the adventurous world of film inspired soundscapes, mood driven trailers and serene feelings of bliss. A truly rare concept of a sample pack, 'Cinematic Sound' is expertly suited for soundtracks, film scores, travel soundscapes and music scores alike.
This extensive sample library weighs in at 4.4GB, with voluminous folders including spacious build ups, sonic deep hits, swelling risers, experimental whooshes, evolving atmospheres, impressive drones and unique synth hits. Combine this with sophisticated full song previews including individual stems, full mix loops with individual basslines, beats, synths and instruments and you're onto a winner. Now the true scale of this comprehensive pack can be understood. Everything within this collection has been painstakingly crafted, nurtured and designed to deliver an all encompassing range of tools for film scores and creating musical masterpieces. The pack will become a firm favourite for producers working within the cinematic realm, improving their productions and sparking new interest into sonic creations.
Don't take our word for it, give 'Cinematic Sound' for a test drive and you'll never look back.
Song Starters – 05 (includes full mix previews, pianos, chords, brass, strings, percussion, pads, drums, nature sounds, vocals and midi) – 57
Drum Hits – Build Ups – 12
Drum Hits – Deep Hits – 44
Drum Hits – Power Hits – 41
FX – Risers – 07
FX – Whooshes – 40
Loops – Basslines – 25
Loops – Drum Beats – 81
Loops – Full Mix – 25
Loops – Instruments – 44
Loops – Midi – 07
Loops – Synth – 36
One Shots – Atmospheres – 25
One Shots – Drones – 17
One Shots – Synths – 04
Total Samples – 451
Total Midi – 14
Tempo -72bpm – 180bpm
Unzip Size – 4.4GB
Links
Demo Preview: